2020 Formula Classic Round 1
2020 Formula Classis – Round 1
WASCC Birthday Meeting – 29th Feb/ 1st March
The first round of the 2020 Formula Classic season kicked off with a 16-car entry list. It was encouraging to see a few new cars on the grid along with the usual mainstay of the group and few contemporary Formula Fords joining us as there was no class for them at this meeting.
Sadly, we lost Lance Carwardine's OMS SF/2A on the first lap of the first race with suspension failure. There were also one or two other cars that missed out on a couple of the races due to minor technical issues.
With the absence of last season's dominant Ralt RT4 driven by Michael Henderson, the 51st Birthday Meeting's four race Formula Classic programme took on a different complexion with David Turner, Marty Bullock and Simon Alderson all fighting closely for the top honours.
Harvey Leys, in his beautifully prepared Chevron sports car, was a consistent 4th place runner as was Craig Thompson's 5th place in his Van Diemen FF2000.
Outright results for the weekend were;
1st David Turner 100 pts
2nd Marty Bullock 78 pts
3rd Simon Alderson 74 pts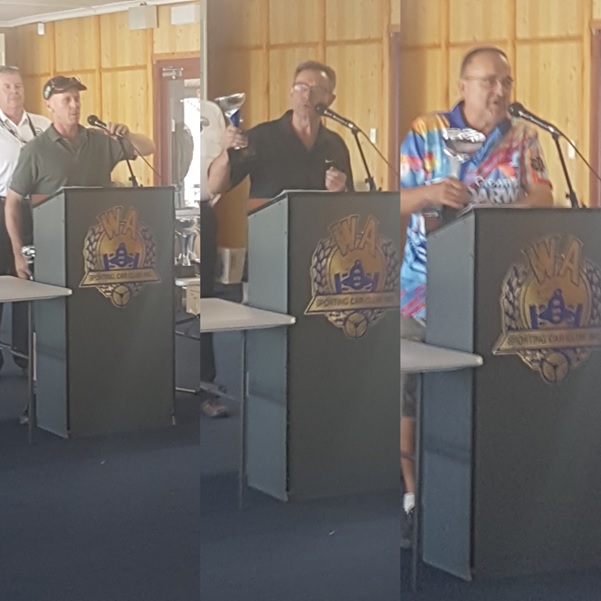 During the off-season Kevin Taylor undertook a further revision of the handicapping system to allow the results to be processed quickly on the day, below are the handicap results for this round;
1st David Watkins 24 pts
2nd Marty Bullock 23 pts
3rd Paul Barron 18 pts
The next round is the Collie Icebreaker over the weekend of 14th / 15th March. Let's see if we can put out a large group of cars to support this event and the Collie club.
Full handicap results can be found here