2019 Formula Classic Presentations
The end of season dinner and prize giving was held on Wednesday 4th December at the Mount Henry Tavern in Como. There was an exceptionally good turn out of 39 guests at the function, the largest group seen for many years.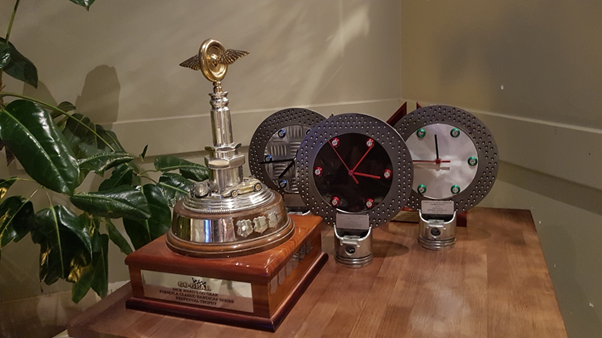 Congratulations to the 2019 Formula Classic Handicap Championship podium finishers.
2019 Formula Classic Handicap Champion – Simon Alderson – Van Diemen RF 88
2nd place – Craig Thompson – Van Dieman RF 82
3rd place – Murray Charnley – Lotus 23B
"Spirit of Formula Classic" winner was deservedly – Murray Charnley
This year's trophies were made and donated by Jamie Kerkhoff and Brian Searles.
Full results for 2019 season can be found here and the FCR Newsletter here