2022 Formula Classic – Round 1
2022 Formula Classis – Round 1
Twilight Race Meeting, Wanneroo – 27th February
The first round of the 2022 Formula Classic season kicked off at Wanneroo with the twilight meeting. There were 13 cars entered but sadly a couple didn't make it past qualifying due to mechanical issues. Marty Bullock's Chevron leaking oil from the rear of the engine somewhere and Allan Jones' Ralt developed a misfire that could not be found.
New kid on the block, Dan Gate, showed his race pace immediately by putting his recently rebuilt Ralt RT4 on pole and then running away with a win in races 1 and 2. Unfortunately a clutch issue on the start line for race 3 excluded him from the final race of the day.
Andrew Nielson had handed over the reins of his Ralt RT4 to his son Terrence, for this race, and he was going great guns in his first outing in the car, chasing Dan hard. A good second place finish in race 1 and running strongly in second place in race 2 until a front suspension failure put him off the track and into the sand trap at the bottom of the hill.
Simon Alderson and Bill Norman were also in the mix at the front of the field in their respective Van Diemen FF2000 and Ralt RT4. Their consistencies paying off with a round win to Simon and Bill in second spot.
In the mid field, Craig Thompson and Lance Carwardine were having a great duel trading places regularly throughout the three races. Craig finishing on top and picking up third place overall for the day.
Outright results for the meeting were:
1st           Simon Alderson                                    63 pts
2nd Bill Norman 53 pts
3rd Craig Thompson 52 pts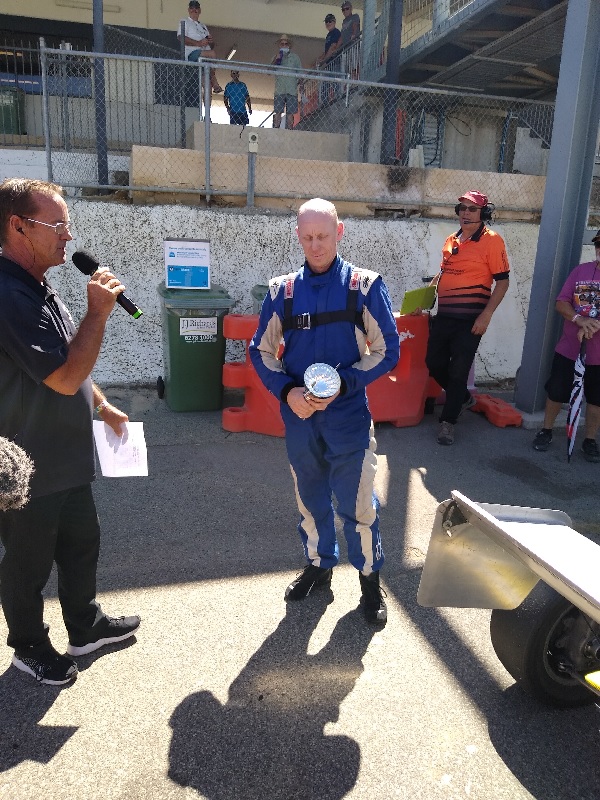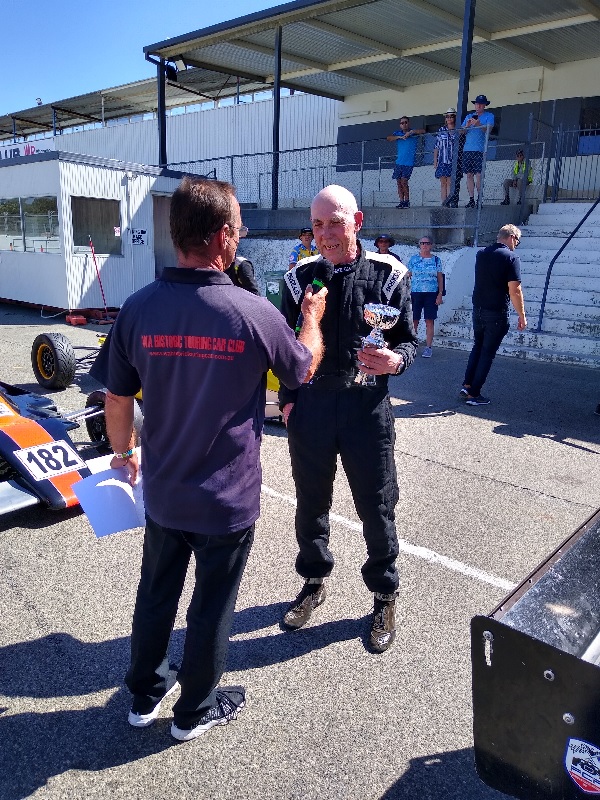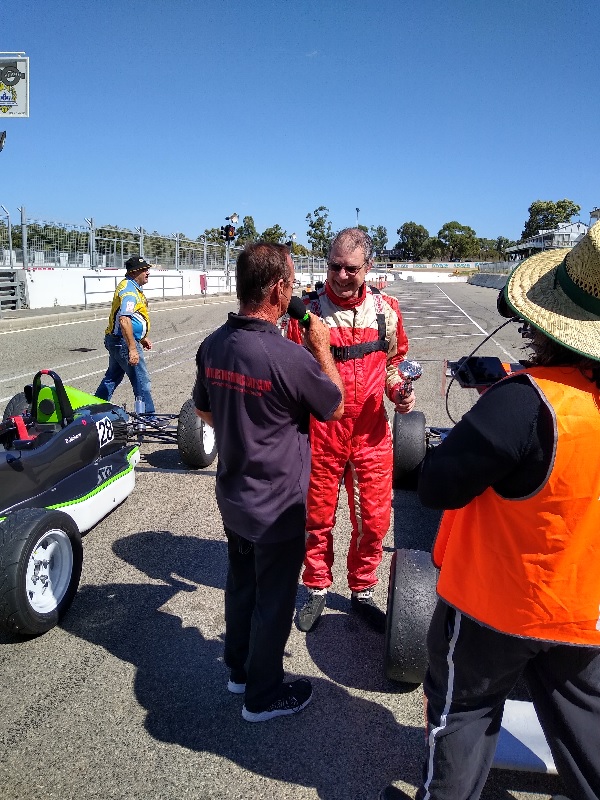 Handicap results for this round;
1st Robert Creasy & Genn Swarbrick 20 pts
3rd Allan Ould 19 pts
The next round is at Collie over the weekend of 26th / 27th March.
Full handicap results can be found here